No diploma,  no connections, no clue.
Being an influencer was never my dream.
Being a " Director of" anything wasn't a goal I ever wrote down, until far into my professional career.
When I envisioned my future, magazine covers and awards were not included in it.
Creating a lifestyle different than the one I was living in was.
That's what propelled me forward.
A desire to survive and an unquenchable curiosity is ultimately what contributed to my success.
Yet there I sat at the Women Influencers brunch, hosted by The Cannata Report, in a room full of incredible men and women.
Educated men and women.
Accomplished men and women.
And me.
Not as a spectator, but as an honoree.
I recall when The Cannata Report first launched this franchise—well before the trend of "woman's advocacy" was commercialized in the workplace. Sue Wilson from Toshiba was on the first cover of their Women Influencers edition. A colleague saw it on my desk and said, "one day that will be you," to which I replied, "that will mean I've made it".
And here, 6 years later, I was.
The magnitude of this event was not lost on me.
As I prepared to share my story with those attending the Women Influencers brunch, I was overwhelmed with two competing emotions. The first, an overwhelming sense of gratitude. The second, a whispering crisp breeze of insecurity.
Could I really share my story?
Would it truly inspire those around me?
My mind was clouded with everything that comes with business travel, the active projects I was working on, customer meetings to prep for, and, of course, the event at hand. The end of the week's finish line was close.
But, as I sat there, I knew I had to be present, despite what was flying through my mind.
So, I prepared my thoughts over and over. I walked into the charity event the night before the brunch fully focused on the tactical events of the evening. That is, until a young woman came up to me and said that "these are life goals." And I was surprised to discover she was referring to my current life and my image featured front and center on the enlarged magazine cover of the Woman Influencer Edition.
This interaction shifted my mindset entirely.
What a stark contrast to how my journey began…
Alone. At 14. On my own.
My career path was far from a straight line. I followed my curiosity, initially starting as a temp scanner operator then moved into a position selling B2B software.
In my quest to understand how products were developed, I landed at another software company.
Understanding product lifecycle and go-to-market strategy led me into portfolio management at Toshiba.
Who would have thought I would be here, much less being honored, at The Cannata Report's Women Influencers brunch?
Not I.
Remember, when I started I had no diploma, no connections, and no clue.
I took every temp job possible until I landed that role as a temp scanner operator. I allowed my curiosity to lead me up the corporate ladder.
My hard work set a path forward that was anything but straight.
My hunger for more is what got me here.
My story is certainly not a predictable one.
In fact, people who knew me 20 years ago would never think that I would be standing in front of a room of incredibly educated women sharing how grit, curiosity, and hard work took me from foster care to the role of director at Toshiba.
This franchise is dedicated to acknowledging and promoting the vital contributions women make in our industry, and their impact on the world.
The Cannata Report advocates for women in a way that is truly changing the DNA of the tech world. They are normalizing women in leadership and have truly built a platform that is widely inclusive. The privilege of being named one of The Cannata Report's Women Influencers an honor I have few words to describe.
I will, however, say this: being an influencer is a role I do not take lightly. It's holding myself to a higher standard. It's helping to cultivate the potential in the next generation. It's being the mentor I wish I had.
Speaking in front of other women, at that brunch, taking part in the charity event, inspiring the next generation of young women—it was an experience I will always be grateful for.
This was never the dream I thought I wanted.
If there is one thing, I am certain of, it's that your past truly does not have to define your future.
You do have the ability to change the trajectory of your life, defy every single odd, and make a huge impact.
If you are committed to always learning, to staying curious, to putting in the hard work, and to stepping into every opportunity that presents itself. And for those of us who have been here for a while, in the business world, that means finding the passionate, curious, hardworking professionals who are looking for a chance at-bat, to train, encourage, and guide to the next level, pulling out every ounce of potential along the way.
The work Toshiba is doing to include more women in every aspect of STEM is something I am so proud to be a part of. The amount of money The Cannata Report raises for Tackle Kids Cancer is incredible. The caliber of women I was able to share my story with at that brunch was unparalleled.
It was a wonderful two days, an opportunity I am thankful for, and a reminder to me that we all have a story the next generation needs to hear.
We all play a part not only in our own future but in the future of those watching and learning from us. I got a little taste of that when one of the young women at the event asked me to be her mentor.
Me, a former foster kid, labeled high-risk, turned high-potential business leader.
Mentor and influencer. These were never titles I would have thought possible back when I was younger.
But today, they are titles I fully embrace.
And, if you'd love to read the full Women of Influence edition, head on over here.

Highlights
United with their red scarves, our industry's women left The Cannata Report's fourth annual Women Influencers Brunch energized, inspired, and more connected, already excited about next year's banner fifth anniversary for the event.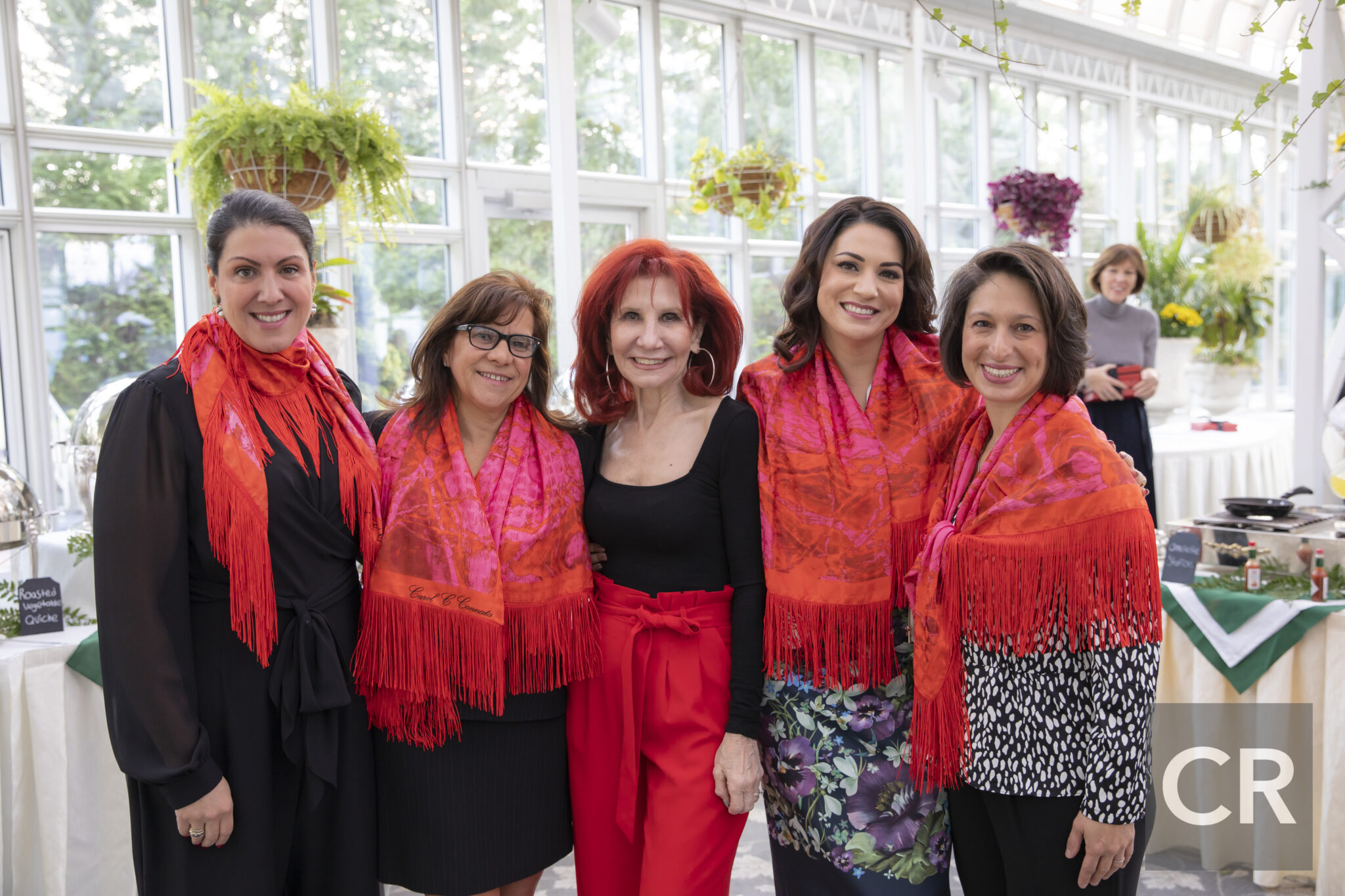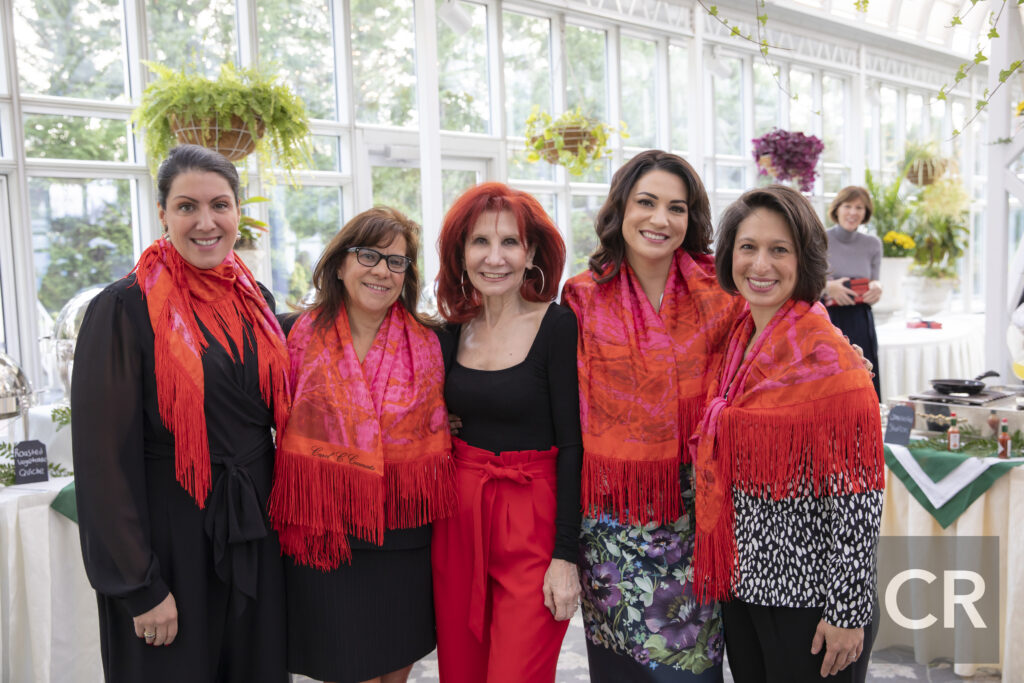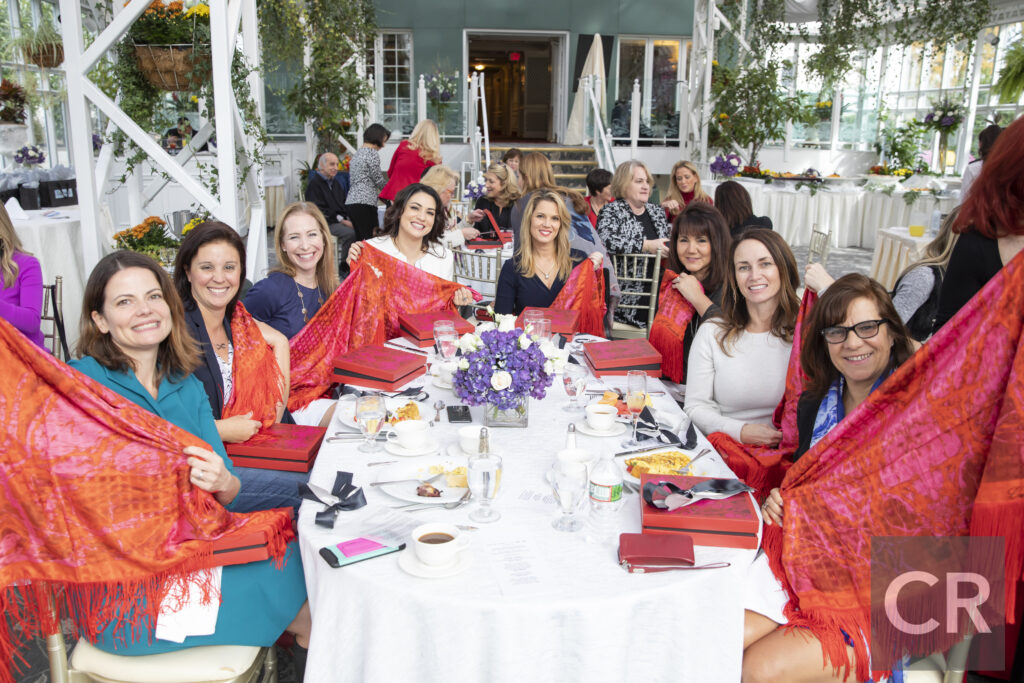 Videos: Woman Influence Speech clip
Confessions of a tech influencer
Sometimes it's crazy to think that I've spent nearly two decades in the tech industry. Things are a lot different now than when I first started out! What to know the real advice I'd give my younger self? Or what the best advice I ever received was? What about my true thoughts on taking on the scary projects? Watch this video and then join in the conversation by commenting below!
Hear them first here:
Behind the scenes: The Cannata Report's Women Influencers 2019
Have you ever wanted to be a fly on the wall when industry leaders get together and share best practices? Now's your chance! Today, I'm sharing a sneak peek behind the scenes of The Cannata Report's Women Influencers cover story and photo shoot with you! Trust me, you don't want to miss our thoughts on personal branding, paying your dues, and women playing a leadership role in our industry—among other topics. What are you still doing here? Hit play now!
Click here now!