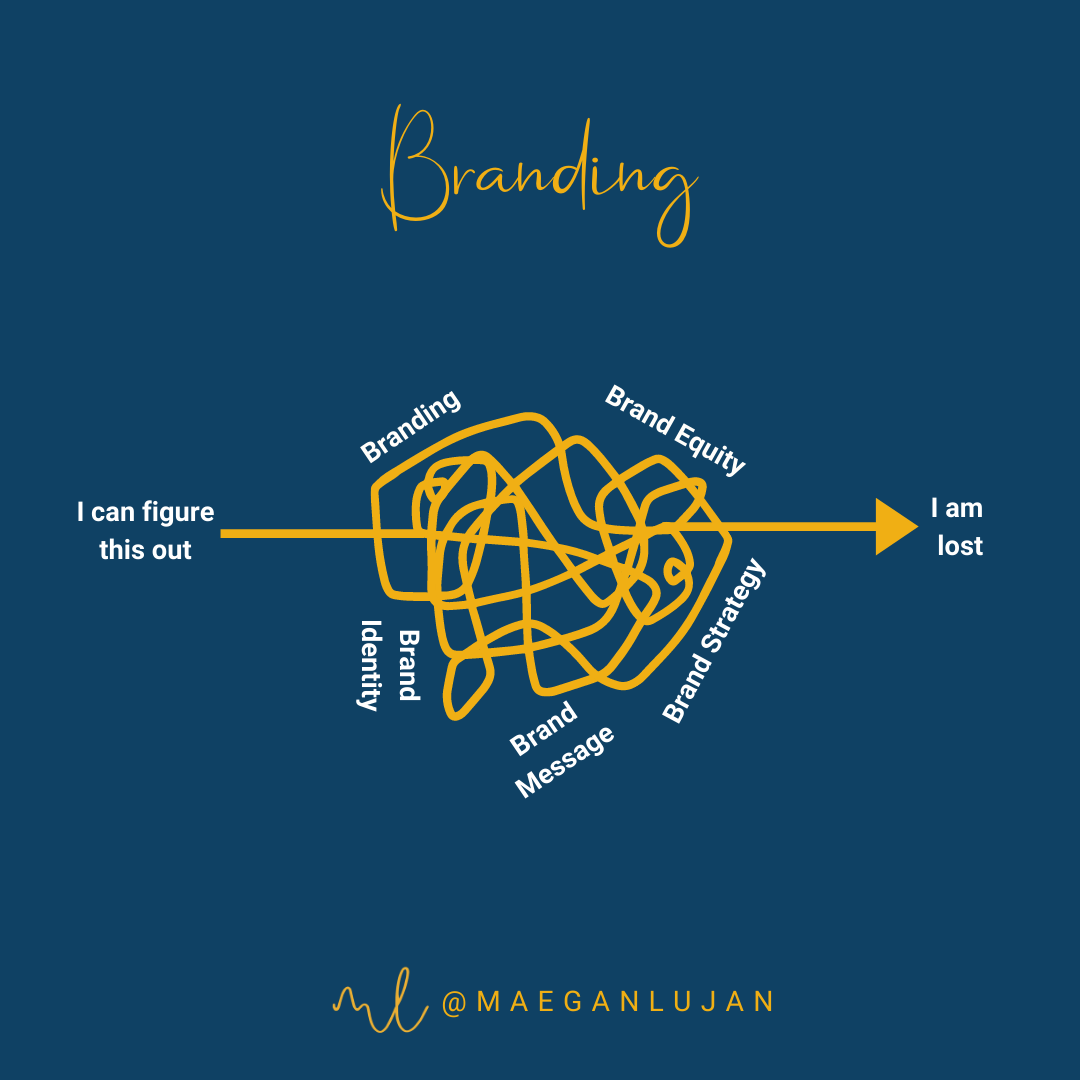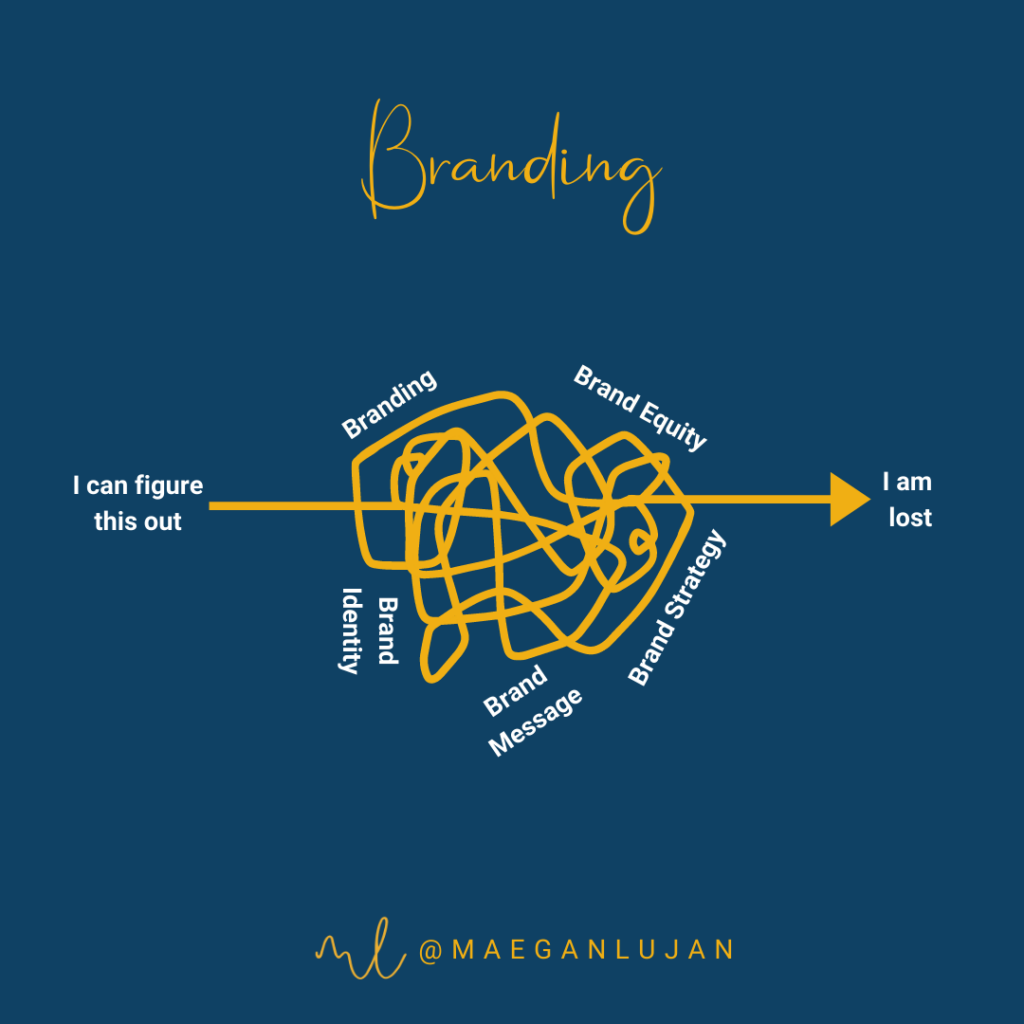 Brand /brand/ – a type of product manufactured by a particular company under a particular name according to Google.
And it's an ok definition, but the truth is a brand runs much deeper than a product or name. It runs deeper than even logos or color palettes.
Think about popular brands like Apple, Coca-Cola, Amazon, Tesla, and Google. These are household names. They have great color palettes and slick logos, sure. But that is not what makes them powerful brands.
What immediately comes to mind when you think of the brands, after the logos and look of the brand?
You likely have some feelings, emotions, and beliefs about the brand come up. Good or bad.
That is the essence of a brand: The feelings, emotions, and beliefs people have when they think of the brand.
So then….
What is a Brand?
A brand is the consumer's PERCEPTION and the meaning people attach to the company product or service.
Let's explore and simplify some more definitions related to a brand.
Branding- the STRATEGY used to create the perception and the management of the brands' message.
Brand Strategy- the actual PLAN for brand expression.
Brand Equity- the TANGIBLE VALUE a brand provides.
Brand Identity- the VISUAL and SENSORY ELEMENTS used to identify a brand.
Brand message- the VERBAL EXPRESSION of the brand.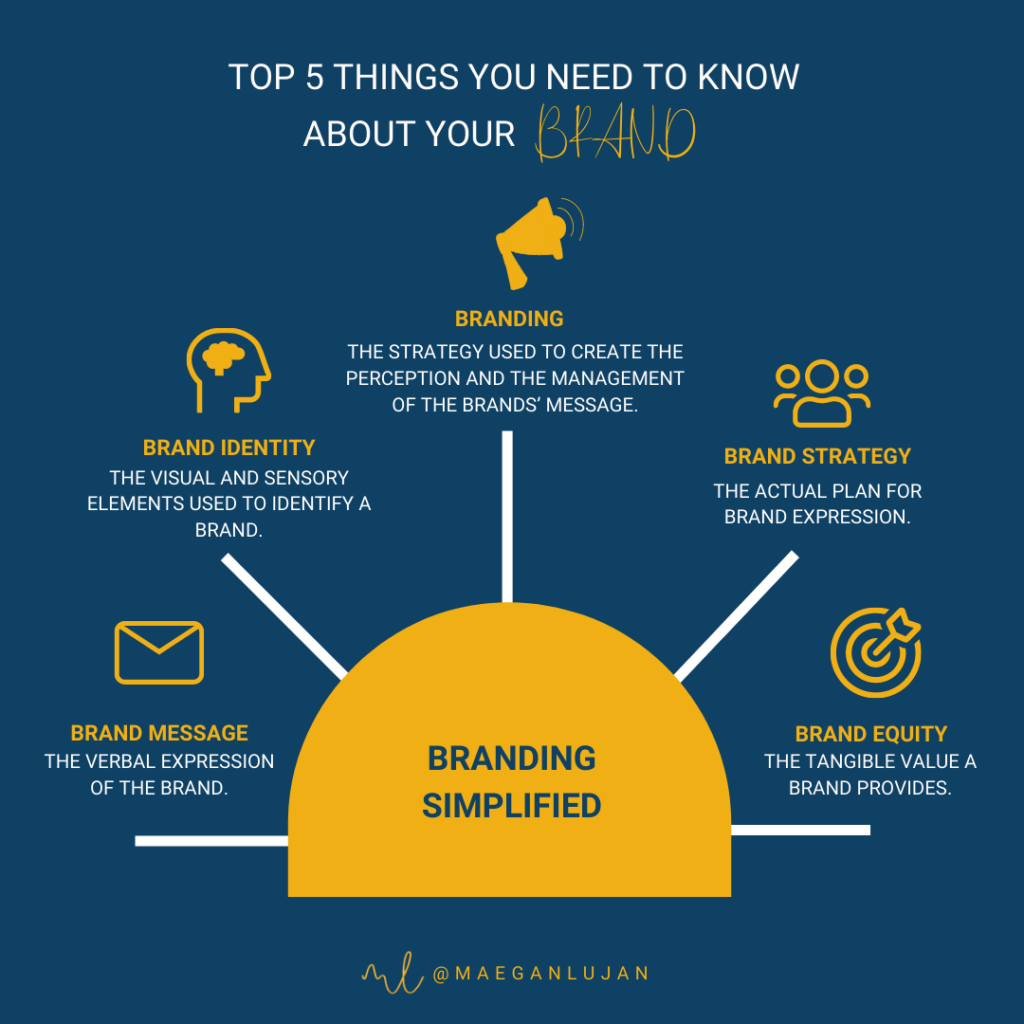 So that is a corporate brand and how one is built. What about a personal brand?
What is a Personal Brand?
A personal brand can implore many of the same strategies and elements that make up a corporate brand. But a personal brand makes you, the person, as the brand, rather than a whole company or corporation.
And like a brand gives off a perception to customers and potential customers, your personal brand is your reputation. It is the story you tell and how you tell it.
Therefore, when it comes to marketing, your brand is one of the most powerful assets that you have. The problem is that most don't know how to cultivate their personal brands at a high level and miss out on building credibility, authority, and trust with their audiences in the process.
Your personal brand is the sum of every interaction you will have with your target audience and you have one already even if you do not know. If you are showing up online, you have a personal brand.
Are you creating the reputation you want?
In my book A Million Little Clicks, I put it this way,
"A personal brand is a single person spreading a message and solving a problem. The person behind the brand is more than just an influencer or Instagram model. They are the sole driving force, the face, behind their brand's message. They might sell a product, service, or even a mindset. Each person stands for something unique, but they are the single person of that brand."
Building personal brands that are authentic to the person, engaging to the audience, and share a message that brings positive change is my passion.
So when I want to know what really makes a great brand, I start my research at common spots like Google, Wikipedia, and similar avenues. But from there, I really dig in deeper. And when I say dig in, I mean over a million little clicks, going down hundreds of rabbit holes (funnels) to absorb numerous snippets of excellent content and ideology, enabling me to craft what I consider to be perfection based on my unique approach and experience.
It's how A Million Little Clicks came to be. Because that is what it took for me to build my own personal brand and now help others do the same.
I'm sharing my knowledge so you can spare yourself some clicks and gain the wisdom and information that I have gleaned.
Sign up here for exclusive access to the release of the interactive workbook A Million Little Clicks, your personal branding helper.