A brand's strength is built upon its determination to promote its own distinctive values and mission.

Jean-Noel Kapferer
I recently shared with you the three steps to my brand strategy and step number one is Vision.
But why?
Why can't you just dive right into the color palette and logo creation?
Well, you can.
There is no branding police that will stop you. But I greatly advise against it. Here's why
One word…
Focus.
I will elaborate but that is what it comes down to. A brand vision will help you focus and build your brand the right way.
Think about this, how can anyone else care about your brand mission and values if you do not even know what they are
I have been through the confusion and frustration of starting my personal brand not knowing what I was doing and quite frankly doing it the wrong way. I wasted a lot of time and money and I can now spare you that struggle.
If you care to listen.
We've discussed in other posts and on LinkedIn what a Brand Vision is but basically it is the roadmap that you need to know where you came from, where you are now, and where you are going.
It is just too hard to get to where you want to go if you do not know where you came from and where you are. You may arrive at the desired destination eventually but why risk all the wasted time?
And I'm not talking about just creating a vision statement. Those can be helpful but it goes so much deeper than that.
That's why I go into great detail and have exercises for you to get this right in my book A Million Little Clicks. Because if you start out with a clear brand vision it makes the strategy so much easier later on.
And it sets you up to build and grow.
Your brand elements, what we think of when we think of a brand as the logo and colors, are built out from your core brand identity.
That is your Mission, Vision, Values, Positioning, and Goals.
Once you are clear on your core brand identity, you can work to line up everything else with that.
This gives you not just a brand but a brand that feels authentic to you and your audience. One that people want to connect with. One that has purpose and clarity.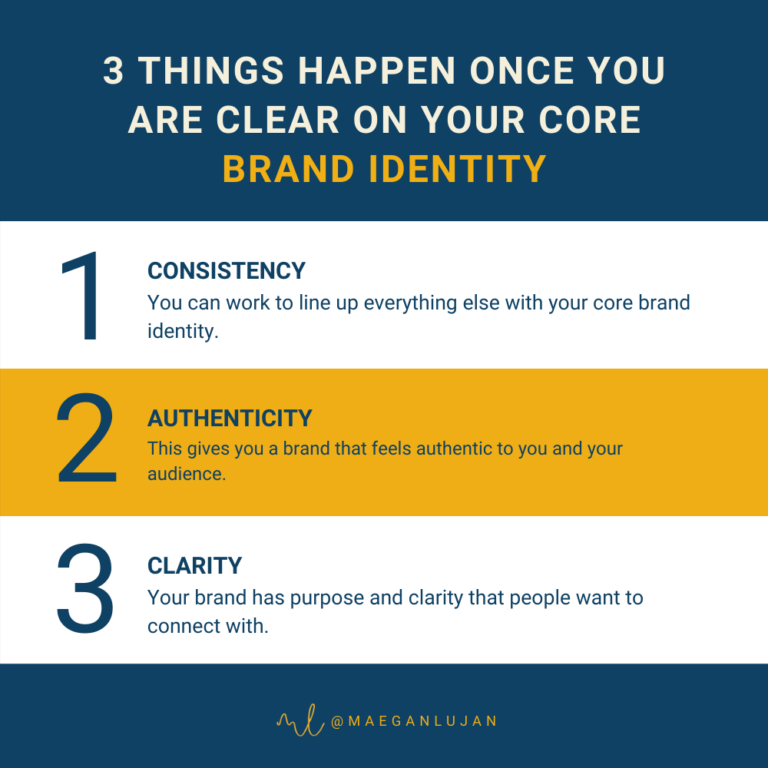 It's brand anatomy!
Just as understanding Human Anatomy is crucial to the survival of the human race, understanding your Brand's Anatomy is crucial to the creation, success, and sustainability of your personal brand.

A Million Little Clicks
The thing to remember is that even a personal brand is not about you. It is your story you are sharing but it is about how your story can impact and help someone else. You may have goals to create more revenue streams for yourself through a personal brand and that is a fine goal but the personal brands that are successful are the ones that are about a higher mission. A community. Coming Together.
When you have your vision you can then start working on the application of that vision strategically to make everything work and meet the goals you have set.
Your vision matters. The strategy you use matters. Because it all works together to build an authentic and engaging brand. With my own brand, I know the colors and voice I want to use because I know who I want to reach and where I came from and the story that brought me to where I am today.
I had to think about my story and the impact of it. Not just start randomly telling about my childhood but how my past brought me through and what I've learned and how that can help others grow too.
Vision and strategy working together to share a message and build a community.
Now I can expand with the help of my team because we are on the same mission. I could not have onboarded my team so easily if I had not first gotten the clarity through vision. It becomes more and more important as you grow and expand. Help people resonate with you and your brand by taking the time to go through the vision exercises and get your foundation right. It is so worth it.
If you are curious about diving deeper into developing your vision. I encourage you to get on the list for my new book A Million Little Clicks launching very soon.
Happy Visioning!